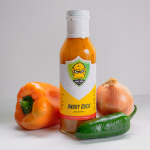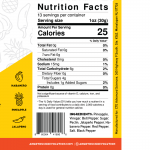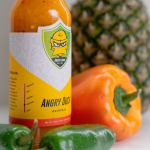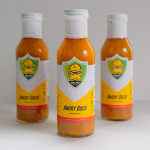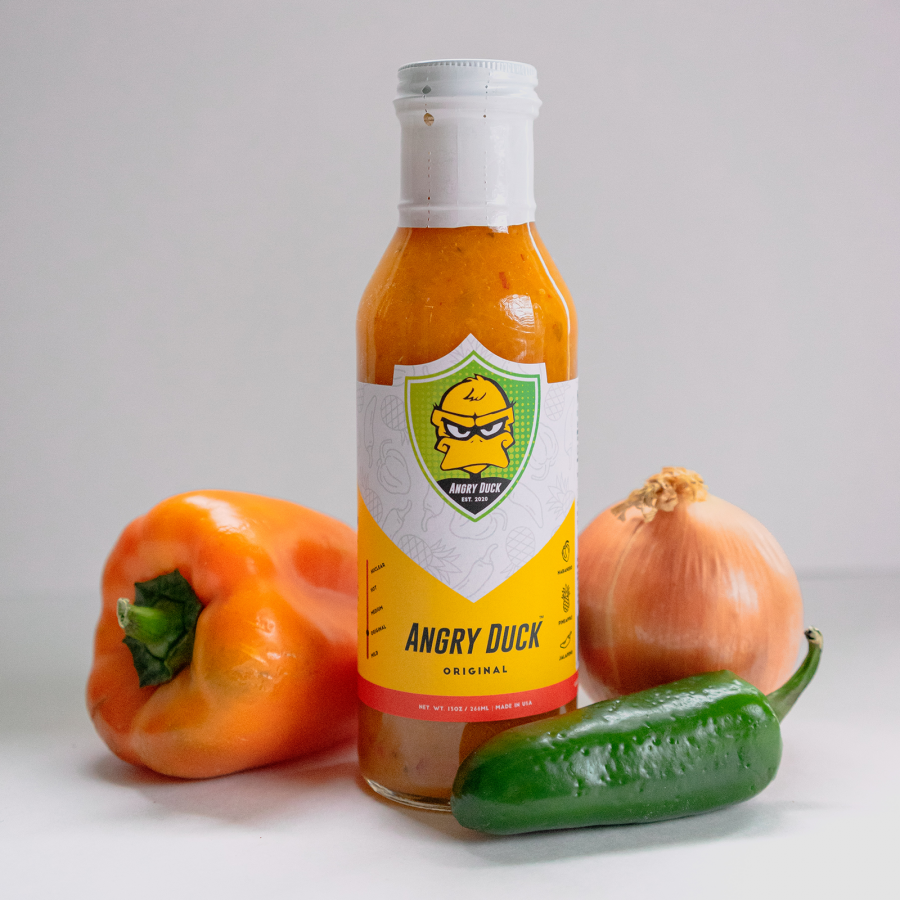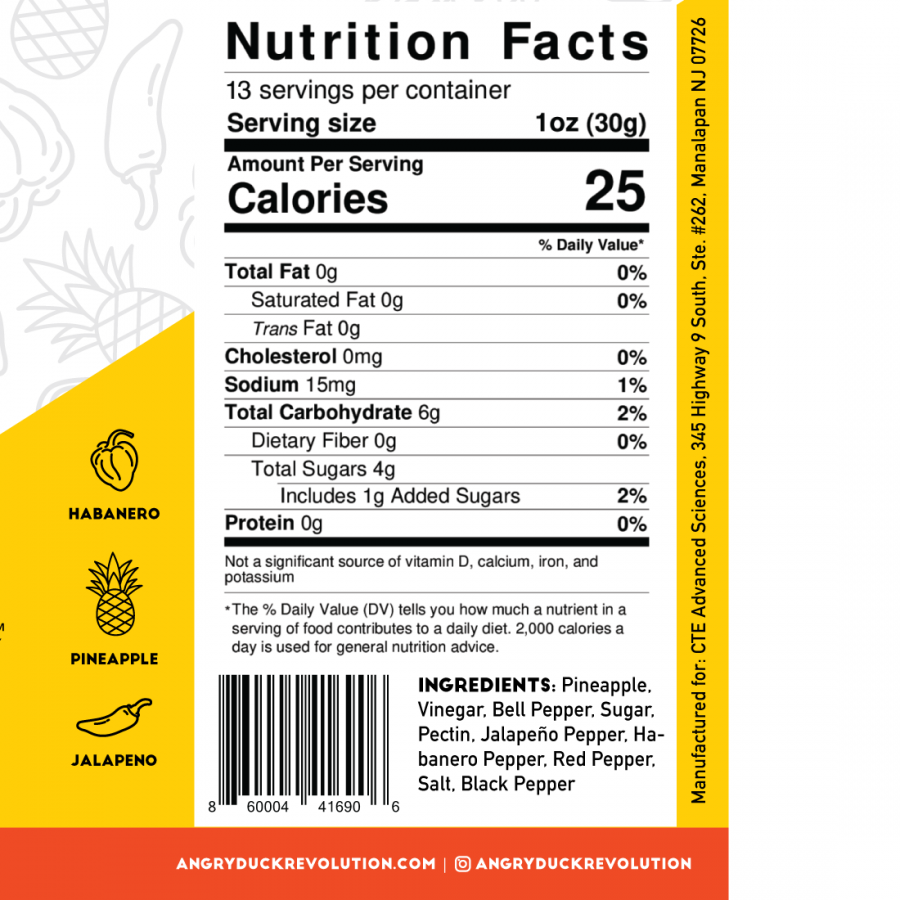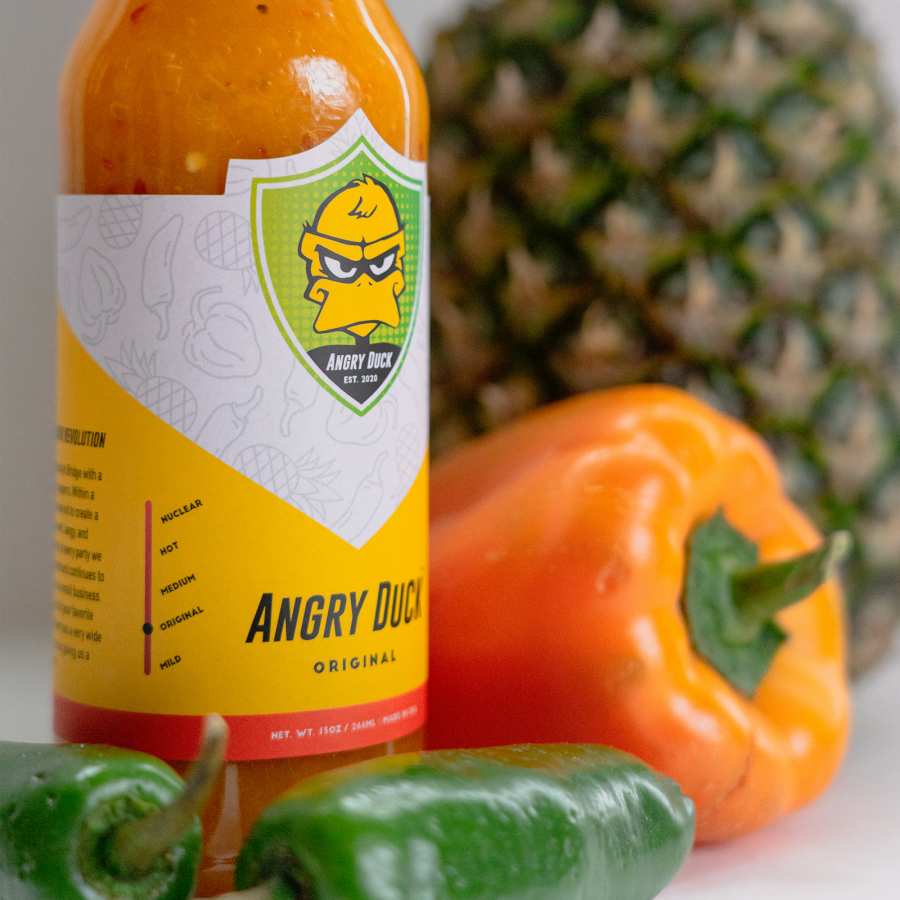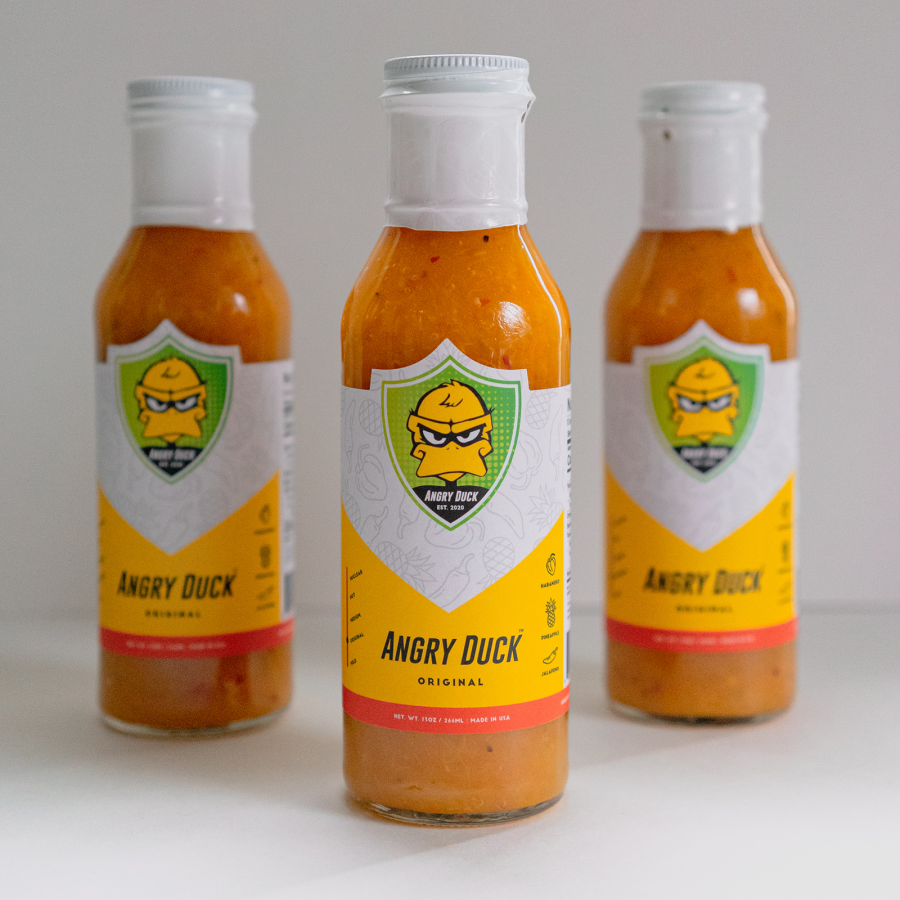 Original Pineapple Habanero
Sweet with a touch of spice.
---
This is our flagship condiment. We have been making Angry Duck™ Original since 2010. This is a fresh, sweet, tangy, and spicy condiment. The Pineapple/Habeñero flavor profile is delicious. With 10 all-natural ingredients, the taste is simply amazing. We have used it as a sauce, marinade, dressing, dip, glaze, etc. This is something you can use morning, noon, and night. Angry Duck™ has so much versatility. Now let your creativity free and just try it!
Ingredients: Pineapple, Vinegar, Bell Pepper, Sugar, Pectin, Jalapeño Pepper, Habanero Pepper, Red Pepper, Salt, Black Pepper
$11.99
*minimum order of 1